The Arts Society Ribble & Craven
The Arts Society Ribble & Craven is a regional society within The Arts Society; a national organisation that supports a vibrant network of local Arts Societies. The Arts Society is a leading arts charity which opens up the world of the arts throughout the country via monthly lectures and national events. Local Societies bring together groups of like-minded individuals through regular meetings, day of special interest, visits, tours and volunteering activities.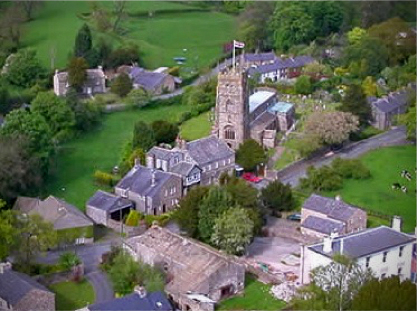 The Arts Society Ribble & Craven meet for our excellent lectures in the village hall of Bolton-By-Bowland, Lancashire. They take place on the 2nd Wednesday of every month except April, July and August. It is our aim to deliver educational, artistic and heritage activities, reaching deep into surrounding communities. Alongside our events programme,  we have a volunteering programme which enables members to get involved with Church Recording, Church Trails, Heritage Volunteering and Arts Volunteering.
Enriching lives through the arts
We sincerely hope that our website will inspire you to join us and/or build your appreciation of local and national fine art institutions and initiatives. We look forward to hearing from you soon.
Become A Member of The Society
Membership gives you access to The Arts Society Ribble & Craven lectures, day of special interest, trips and volunteering activities. You will also gain access to The Arts Society national and regional events and lectures. Plus, the excellent Review Magazine will be sent to your address.
Volunteering
Our volunteers offer their time and energy to help us preserve and celebrate the arts. But you also get something back from volunteering – you'll make new friends, learn new skills, and you can enjoy knowing you are making a huge difference. Volunteers have the exciting prospect of joining committed teams who work under the guidance of curators and other professionals. Members can support conservation, archiving, recording, stewarding and many other activities; with full training being given to all new volunteers.
If you are interested in helping with any of these projects do get in touch. Please let us know! You can get in touch via the CONTACT page.
Below you'll find details of a few of the projects that our members are currently involved in.
Have A Question?
We would love to hear from you!
Use this contact form to send us a message and we'll reply as soon as we can. Please consider that we are a volunteer society of enthusiasts; therefore our responses are rarely immediate, but we will get back to you.