Church Trails
The Arts Society Church Trails are Question sheets aimed at 8 to 12 year olds,. The questions guide them round the church, asking them questions about things that interest children. They help young people explore the treasures found within our churches. With the help of a parent/teacher and the Answer Sheets, the meanings of inscriptions, stain glass windows, family or royal coats of arms, are explained. This always reveals the traces of past communities and people, which are often hidden from modern visitors. Church Trails help to bring the history of places of worship within the reach of young and old visitors alike.
Our volunteers can get involved with the research, write and design question and answer sheets, then work with local schools and pupils, to help unlock the secret language of religious buildings. For adults and children in the community, their natural curiosity and the desire to explore comes alive in spaces that were created to make a strong emotional impact.
St Peter & St Paul In Bolton-By-Bowland
Church Trails volunteers have been busy compiling a Trail for the parish church of St Peter & St Paul in Bolton-by-Bowland.  It is a very attractive ancient church rebuilt during the 15th century by the lord of the manor, Sir Ralph Pudsay.  His tomb is to be found between the chancel and the Pudsay chapel.
The photographs show the church, children who helped pilot the trail, and the final presentation which took place at the morning service on Sunday 20 September 2015 which features Alison Hoyle (Church Trails Leader) presenting the trail to the Vicar, Revd. Roger Wood.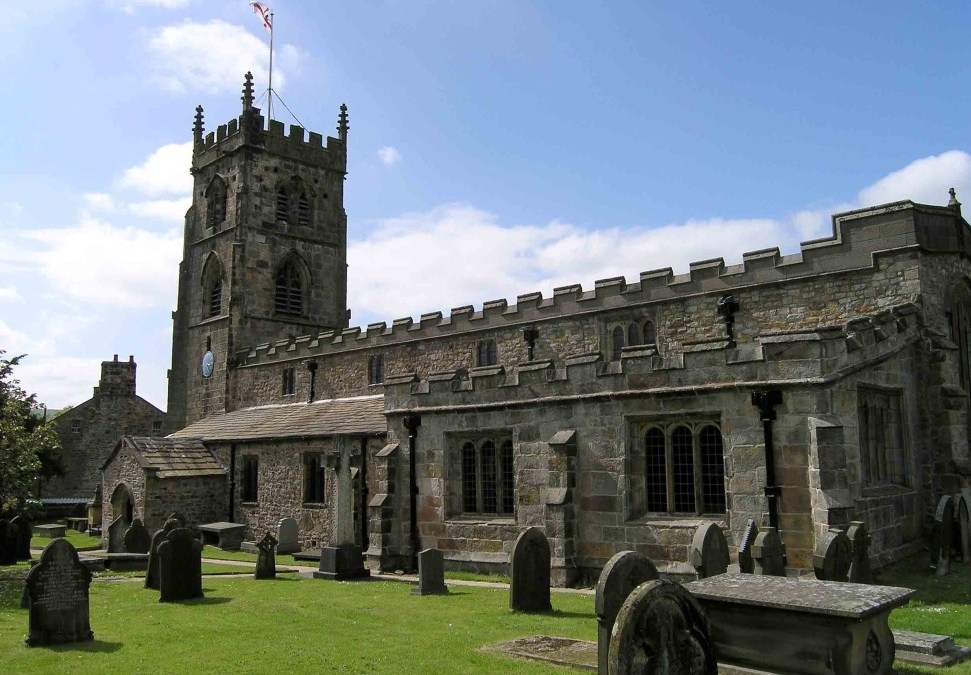 Become a member of the society
Membership gives you access to The Arts Society Ribble & Craven lectures, day of special interest, trips and volunteering activities. You will also gain access to The Arts Society national and regional events and lectures. Plus, the excellent Review Magazine will be sent to your address.
Become a member